Alexandra Varga, Deputy Director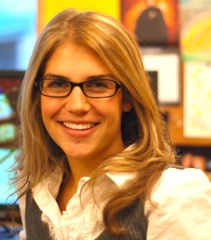 Alexandra (Alex) Varga is the deputy director for the Earth Institute Center for Environmental Sustainability. Varga assists the director in running the day-to-day operations of the center and facilitating collaborative activities in science and education across its various partners. In addition, she actively manages a portfolio of ongoing science projects, and engages in research and the development of new projects that align with the center's goals and mission.
Varga holds a B.S. from the University of New Hampshire in environmental studies and international affairs and an M.P.A. in environmental science and policy from Columbia University.