Instructors
Director, Columbia Water Center; Alan and Carol Silberstein Professor of Earth and Environmental Engineering and Civil Engineering and Engineering Mechanics
Research Areas: Hydroclimatology, nonlinear dynamics, and applied statistics; natural hazards, water systems, and risk management; water technologies for developing countries. Email: ula2@columbia.edu
---
Director, Columbia Water Center India Office; Adjunct Associate Research Scientist, Earth Institute
Research Areas: Water resources modeling; impacts of climate and land use change on water resources; fate and transport of pollutants and nutrients in surface and groundwater; hydrologic analysis. Email: kkn2104@columbia.edu
---

Francisco de Assis de Souza Filho
Director, Columbia Water Center Brazil Office; Adjunct Research Scientist, Earth Institute
Research Areas: Hydraulics, environmental engineering. Email: assissouzafilho@gmail.com
---
Senior Vice President, Conservation Medicine Program, EcoHealth Alliance; Adjunct Senior Research Scientist, EICES
Research Areas: Roe deer and Arctic fox diseases; health and conservation of sea turtles and marine mammals. Email: aaguirr3@gmu.edu
---
Director, Sackler Institute for Comparative Genetics, American Museum of Natural History; Adjunct Associate Research Scientist, EICES
Research Areas: Genetic threats and habitat fragmentation in endangered species; molecular ecology; sampling and monitoring of endangered species using DNA based forensic science. Email: gamato@amnh.org
---
Howard Apsan
Director of Environmental Health, Safety, and Risk Management, City University of New York; Adjunct Professor, School of International and Public Affairs, Columbia University
Research Areas: Management; environmental policy. Email: hna1@columbia.edu
---
Felicity Arengo
Associate Director, Center for Biodiversity & Conservation, American Museum of Natural History; Adjunct Research Scientist, EICES
Research Areas: Flamingo and wetland conservation research in the Andes. Email: farengo@amnh.org
---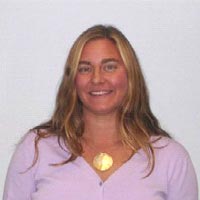 Sarah Aucoin
Director, Urban Park Rangers
Research Areas: Have ranged from breeding patterns of tadpoles to sexual bias in studies of animal behavior.
---
Kaitlin Baird
Science Officer, Bermuda Institute of Ocean Sciences
Research Areas: Scientist and educator engagement best practices; Inquiry and experiential based learning in high school/secondary education. Email: kaitlin.baird@bios.edu
---
Mark Becker
Senior Staff Associate, Center for International Earth Science Information Network, Columbia University
Research Areas: Development of GIS applications for public health programs; improving urban and regional planning through geospatial technologies. Email: mbecker@ciesin.columbia.edu
---
Kathy Callahan
Associate Professor of Professional Practice, School of International and Public Affairs, Columbia University
Research Areas: Environmental planning and protection regarding responsibilities in water, air, hazardous waste, radiation, and environmental impact assessment. Email: kc2378@columbia.edu
---
Christina P. Colon
Curriculum Development and Evaluation, The New York Botanical Garden; Adjunct Associate Research Scientist, EICES
Research Areas: Environmental education; impact of logging on wildlife in Borneo.
---
Robert Crocco
Former Executive Vice President, Li & Fung USA; Former Division President, Phillips-Van Heusen Corporation; Board of Trustees member, Great Swamp Watershed Association
---
James Danoff-Burg
Director, Conservation Education Division, San Diego Zoo Institute for Conservation Research; Associate Research Scientist, Arts & Science Interdepartment, Columbia University
Research Areas: Effects of human activities on invertebrate biodiversity in urban environments. Email: jd363@columbia.edu
---
Peter Daszak
President, EcoHealth Alliance; Adjunct Senior Research Scientist, EICES
Research Areas: Links between anthropogenic environmental change, wildlife diseases, public health, and conservation; emerging diseases, their ecology, and the factors that drive emergence. Email: daszak@ecohealthalliance.org
---
William Davis
President and CEO, Ze-gen
Research Areas: Converting waste streams into a renewable synthetic gas suitable for displacing fossil fuels in a variety of commercial and industrial applications.
---
Nancy Degnan
Office of Academic Research and Programs (OARP), Earth Institute
---
Stefan Doering
President and Founder, Best Coaches, Inc.
Research Areas: Environmental and sustainable business practices.
---
Robin Dublin
Senior Consultant, Resourceful Results LLC
Email: robindublin@coseealaska.net
---
Susan Elbin
Director of Conservation and Science, New York Audubon Society; Adjunct Associate Professor, Department of Ecology, Evolution and Environmental Biology (E3B), Columbia University
Research Areas: Over-abundant and invasive species; human-wildlife conflict; assessing the potential impacts of Mute Swans and Double-Crested Cormorants on the biodiversity of the Hudson River Estuary. Email: elbin@wildlifetrust.org
---
John Folchetti
CEO and Founder, Folchetti & Associates
Research Areas: Ground water resource evaluation and allocation studies, wastewater treatment, water supply.
---
Lisa Garcia
Senior Advisor on Environmental Justice, Environmental Protection Agency
Email: garcia.lisa@epa.gov
---
Urvashi Kaul
Assistant Vice President for Economic Research and Analysis, New York City Economic Development Corporation; Adjunct Associate Professor, School of International and Public Affairs, Columbia University
Research Areas: Evaluating the economic and fiscal impact development projects and events; analyzing policies and proposals related to city infrastructure investments and taxation. Email: uk16@columbia.edu
---
Cary Krosinsky
Senior Vice President, TruCost, Inc.
---
Jenna Lawrence
Lecturer, Department of Ecology, Evolution and Environmental Biology (E3B), Columbia University; Program Director, Summer Programs, EICES
Research Areas: Male and female reproductive interests in brown titi monkeys. Email: jml1127@columbia.edu
---
Rich Lechner
Vice President, Energy and Environment, IBM
---
Martin Mendez
Assistant Director, Latin America and Caribbean Program, Wildlife Conservation Society; Visiting Scientist, Sackler Institute for Comparative Genomics, AMNH; Adjunct Assistant Professor, SCPS, New York University; Resource External Affiliate Faculty, E3B, Columbia University
Research Areas: Cetacean population boundaries; cetacean dispersal and population structure; species' management units for conservation. Email:mmendez@wcs.org
---
Shahid Naeem
Professor, Department of Ecology, Evolution, and Environmental Biology (E3B), Columbia University; Director, EICES
Research Areas: How changes in the distribution and abundance of organisms affect ecosystem functions; the impacts of biodiversity loss. Email: sn2121@columbia.edu
---
Eugenia Naro-Maciel
Researcher, American Museum of Natural History; Adjunct Associate Research Scientist, EICES
Research Areas: Molecular evolution; genetic relationships among and within species, with an emphasis on endangered marine turtles. Email: Eugenia.NaroMaciel@csi.cuny.edu
---
Bob Newton
Researcher, Lamont-Doherty Earth; Observatory, Earth Institute, Columbia University
Research Areas: Physical oceanography; Arctic climate change; isotope tracer distributions in the ocean; nutrient cycling in the Arctic Ocean and the Hudson Valley. Email: bnewton@ldeo.columbia.edu
---

Christine A. Padoch
Curator of Economic Botany, Institute of Economic Botany, New York Botanical Garden; Adjunct Senior Research Scientist, EICES
Research Areas: Smallholder resource management patterns; managed forests; agricultural and agro-forestry systems; agrodiversity; marketing patterns; social and environmental aspects of economic development. Email: cpadoch@nybg.org
---
Matthew Palmer
Lecturer, Department of Ecology, Evolution and Environmental Biology (E3B), Columbia University
Research Areas: Community ecology; plant conservation biology; local controls on plant diversity. Email: mp2434@columbia.edu
---
Miguel Pinedo-Vasquez
Adjunct Professor, Department of Ecology, Evolution and Environmental Biology (E3B), Columbia University; Director of International Programs, EICES
Research Areas: Agrodiversity; impact of resource and land use systems on ecosystem structural functions; impact of urbanization and climate changes on the livelihood, environments, and resources of rural people in Amazonia and other tropical regions. Email: map57@columbia.edu
---
Ana L. Porzecanski
Researcher, Center for Biodiversity and Conservation, American Museum of Natural History; Adjunct Associate Research Scientist, EICES
Research Areas: Designing and implementing professional development opportunities & teaching materials for professors and conservationists in Latin and North America; historical biogeography of South American aridland birds; international environmental policy issues. Email: alporze@amnh.org
---
Jeffrey Potent
Environmental Protection Specialist, United States Environmental Protection Agency & Adjunct Professor, Columbia's School of International and Public Affairs
Email: jp2339@columbia.edu
---
Michael Puma
Associate Research Scientist, Goddard Institute for Space Studies, NASA; Research Scientist, Center for Climate Systems Research, Columbia University
Research Areas: Interactions of the hydrologic cycle with climate, terrestrial ecosystems, and society. Email: mjp38@columbia.edu
---
Eric W. Sanderson
Senior Conservation Ecologist, Wildlife Conservation Society; Adjunct Associate Research Scientist, EICES
Research Areas: Species conservation planning; landscape planning conservation efforts; reconstructing the original ecology of Manhattan Island. Email: esanderson@wcs.org
---
William Schuster
Senior Research Scientist, Lamont-Doherty Earth Observatory; Executive Director, Black Rock Forest
Research Areas: Forest structure, composition, ecological processes, and how these factors change over time; the way forests are likely to change in the future; consequences of human activities for forest ecosystems. Email: blackrock@ldeo.columbia.edu
---
Robin R. Sears
Dean, The School for Field Studies; Adjunct Associate Research Scientist, EICES
Research Areas: How rural households utilize forests for subsistence and livelihood goals; how learning occurs in field-based settings. Email: rrs26@columbia.edu
---
Eric Slayton
Project Coordinator, NY Bird Monitoring Program, Wildlife Conservation Society
Research Areas: Ornithology. Email: eslayton@together.net
---
Sree Sreenivasan
Chief Digital Officer; Professor of Professional Practice in the Faculty of Journalism Columbia University
Email: ss221@columbia.edu
---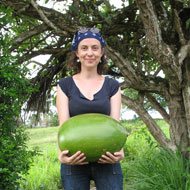 Ina Vandebroek
Research Associate, Institute of Economic Botany, New York Botanical Garden
Research Areas: Ethnobotany; medical anthropology; biocultural conservation; community health; migrant studies. Email: ivandebroek@nybg.org
---
Andrew Voros
Adjunct Research Scientist, Earth and Environmental Engineering, Columbia University
Email: coast@columbia.edu
---
Richard Weihe
Managing Director, Karbone
Research Areas: Environmental Markets
---
John Williams
Senior Vice President, HDR Engineering, Inc.; Adjunct Associate Professor, School of International and Public Affairs, Columbia University
Research Areas: Sustainability; renewable energy; integrated solid waste planning; climate change; greenhouse gas management. Email: jfw2101@columbia.edu
---