Summer Ecosystem Experiences for Undergraduates
"The SEE-U program is a life changing experience.  This program teaches you not only about ecology and sustainable development but also about a new country, its culture, and, ultimately, more about yourself.  SEE-U allows you to bond with your classmates and instructors in a way that is impossible to do in a formal classroom.  These memories will last a lifetime."

Summer 2018 programs:
New York City | The agroecosystems of New York City, New York State, and the surrounding environs
6 credits, 6 weeks
Summer 2018 – Second Summer Session
July 2 – August 10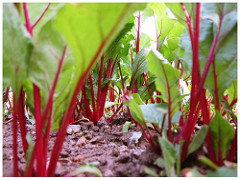 Agroecosystems represent the dominant ecosystem on Earth today, but differ from other ecosystems in the way they are managed. They are the primary ecosystems that provide humanity with food, fiber, and biofuels.  The course will cover agroecosystems and food systems of the entire world, but its field exercises and excursions will center on the farms and food systems in the rural-urban gradient from New York City to its surrounding environs.
Brazil | The Atlantic Forest & Serra do Mar State Park


6 credits, 5 weeks
Summer 2018 – First Summer Session
June 1 – July 1
The Atlantic Forest is one of the most endangered regions in the world. You will work and live in some of the largest remaining tracts of this diverse forest, located an hour outside of Brazil's largest city, São Paulo. Students stay at IPÊ, one of the most well-known environmental research institutions in Brazil. The course includes several day-long visits to diverse ecosystems, including the coast and mountainous regions. Tropical flora and fauna abound here, including several endangered primates.
Jordan | Amman, Aqaba, Dana, & Ajloun


6 credits, 5 weeks
Summer 2018 – Second Summer Session
July 2 – July 30
Embark on an exploration of Jordan's ecology through coursework and field experiences. Jordan is an ideal location for studying biodiversity, as a wide variety of flora and fauna inhabit Jordan's wetland, marine, freshwater, desert, and forest ecosystems. Students will also explore environmental resource management in one of the most water-scarce regions in the world.